Happy Summer Everybody! Today I'm linking up with Joanne from
Head Over Heels for Teaching
to talk about motivating students. My favorite topic is always reading, so today's post is all about different ways to motivate kids (and adults) to read!
I am willing to pull out every trick in the book when it comes to getting kids to love reading. Over the years I have learned that a student will not be a good reader until he or she actually enjoys it.
There are no reading strategies that we can teach that is stronger or more valuable to a reader than the pure joy found in a book!
I have also learned that a teacher needs to express that same joy about reading books in order to encourage kids to love reading. The joy of reading is contagious!
Here's a list of a few motivators we use in our classroom.
We use a FACEBOOK Reading Status Wall outside our classroom to display what we are reading. This serves many purposes but it also means that we always have a novel in progress, so they can't ever say they don't have a book to read. ;) They save their update cards to keep a running tally of their books. Oh the joy to see them pull out their stack to count how many novels they have read.
I do BOOK PREVIEWS with my class to introduce new books and I make a point to complain about how badly I want to read it and all the work I have to do before I can get my hands on it. ;) Then I sit back and watch them count the pages left in their novels before they can grab the new book before someone does. First come, first served!
I show and have my students make BOOK TRAILERS about books. There are many, many fabulous trailers online, but the best book advertisers are the friends that have already read the book and can't stop talking about it.
We have BOOK TALK parties that can be earned in many ways and I secretly customize the requirements based on the individual needs of each reader. Meaning, for some students, it could be as simple as finishing their first novel. For others it might be a certain number of pages that I know will challenge that particular child. Sometimes I customize the requirements to fit a written response that I think would be good for a certain student or a certain book. It all just depends, but everybody loves a good party so they are more than happy to accept a challenge!
I've posted about CHOICE before. I am a strong believer that choice in reading makes all the difference with all readers. Nobody likes being told what to read and a book is a very personal thing. I explain on Day 1 with every class that reading a book is like being able to bring a DVD player straight to their desks. (A bit old fashioned...I guess I should update my speech to include handheld devices...) :) Reading is the only event that takes place in their head that no one else shares unless they want to share it. I make a big point to personalize reading for each student and point out that even if we all read the same book, we would all have different thoughts, therefore it wouldn't be the same read to all of us even if we read the same book.
Above all, I truly feel that the biggest motivator for our students as readers is to see US as readers! Confession time...When my personal children were younger and I was caught up in the business of life, I didn't have time to be a reader myself very often. Looking back, I see the difference between my students as readers now versus my students as readers during those years. My students feed off of the passion they see in my reading life, and I often catch myself exaggerating that passion even beyond it's existence due to time, so that it will completely flow over onto them! Shhh....don't tell. :)
***My last suggestion brings me to a reminder of a BOOK TALK PARTY happening on a previous post! Come on TEACHERS, I know you're reading! Click over to the PARTY POST and link up with a good book that you think we might want to read this summer!
I'm actually heading out to the book store right now! :)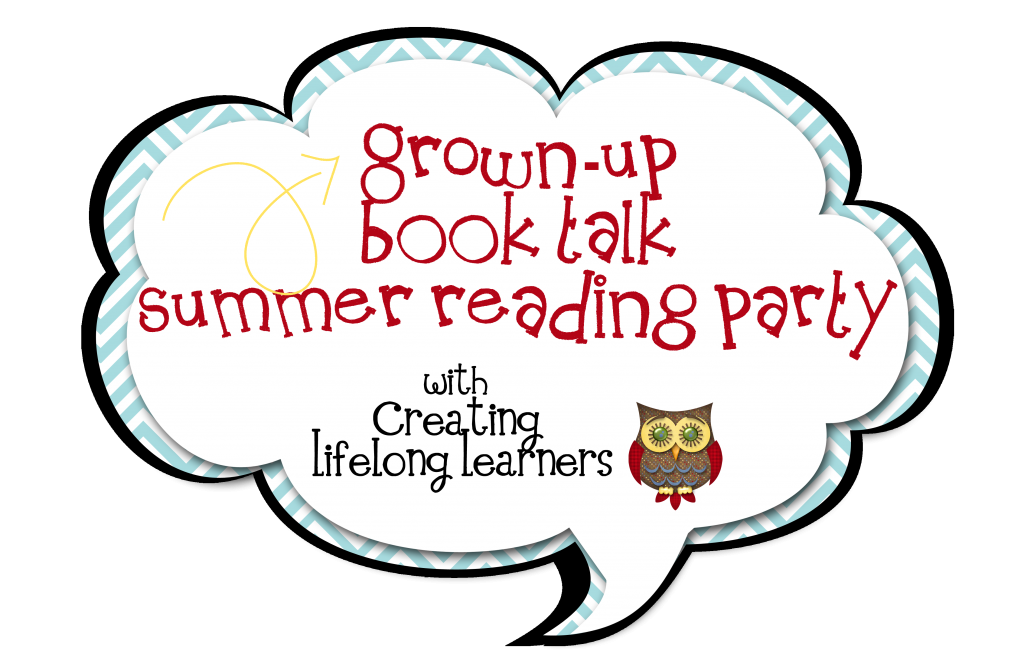 I hope this post gave you a few ideas of how to MOTIVATE YOUR READERS, I also hope it motivates you to grab a good book for yourself to enjoy this summer!
You can always find BOOK CHATS, both professional and pleasure, on TWITTER AND GOOGLE PLUS
. Feel free to connect and I'm sure I can lead you to quite a few opportunities to talk about books. ;) Have a great weekend!