In researching, okay begging, tweeting, blogging, etc. to ask for suggestions of books to use as I begin to integrate SOCIAL STUDIES into the informational text part of my literacy workshop, The Butter Battle Book kept coming up. Now I love anything that will catch my students off guard. With fifth graders, if you can find the unexpected, that's when you'll find you have their full attention!
I began researching my old friend from childhood, and discovered there is so much more to him than meets the eye! I've always loved his books, and found many of his quotes inspirational and worth some discussion, but who knew? That's when I was hooked and I am certain my students will be too!
Mr. Theodor Seuss Geisel, better known as Dr. Seuss, was quite the political guy. You can read more about this in a great article written by Everyday Citizen, which I will be using as informational text in my lesson next Spring! I will be celebrating Dr. Seuss' birthday with a whole new level of enthusiasm this coming year with an entire unit focused on an old friend!
Let's take a more critical look at the author from our childhood shall we...
I think the study of Seuss offers several valuable lessons:
~First of course, is the unexpected and intriguing introduction to many Social Studies topics where we can use related informational text with much more enthusiasm.
But secondly, imagine the critical reading discussions (and writing opportunities connected to informational text) that will be opened up by noticing the hidden stories that have been in our beloved favorites all these years! Our students may never look at a children's book in the same way ever again! Hooray...for CRITICAL READERS! :)
And, if these questionable quotes from his children's books aren't enough to convince you, two books have been compiled using his political cartoons. Google our dear old friend and see what you find!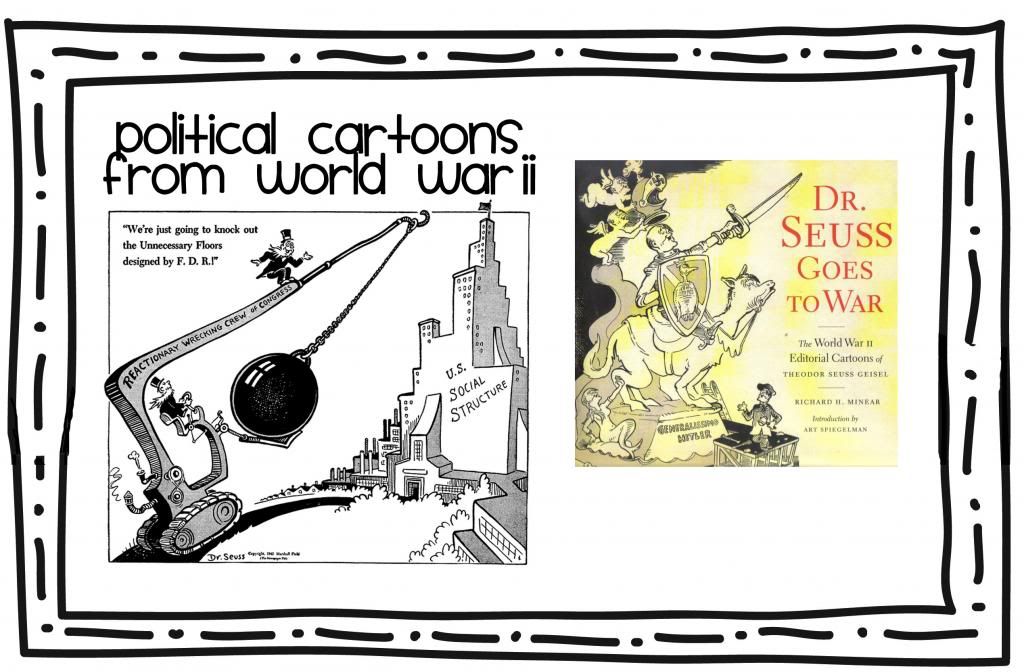 Thanks for reading! I would love to hear other suggestions or interpretations you might have about our old friend!
Now as we say Goodbye to Google Reader, I leave you with one final quote...
"Don't cry because it's over, smile because it happened." ~ Dr. Seuss


Have a great week!
If you are interested in reading about a few more books, click over and visit Reading Towards the Stars and see what some other teacher bloggers have been reading this week. :)