I do love Sundays! A day with my church, my family, and Collaboration Cuties Mentor Text Linky Parties! A perfect day!
Do you use
Google News
in your classroom? Google has a collection of primary sources that is phenomenal! They have an entire newspaper archive that is easy to zoom in for individual close reading, or for display for shared reading. You can also zoom out to get the big picture of the older newspapers. This gives an authentic feeling of the time period you are reading about. Original advertisements, editorials, articles, fashion, etc. are right there waiting for you!
If you haven't explored Google's newspaper archives to research articles for your time period, you can start
here
! I must warn you, you can get lost in all the details of history. It is truly fascinating!
An example of how I use Google News is as an accompanying piece to HISTORICAL FICTION. Are you familiar with
Forty Acres and a Maybe a Mule
? If you know your history, you are aware that forty acres and a mule was a promise that was made and never actually fulfilled in American History. What a fabulous opportunity to pull in informational text pieces to test the validity of facts in an historical fiction novel. If we can get our students hooked on the characters and emotions of a novel, and then give them the primary sources that either relate or conflict with it, they can make better connections to the facts that we want them to learn. Those connections will allow them to actually apply the facts to something that is familiar to them, rather than simply memorize the facts because that is what is expected.
We will read
Forty Acres and Maybe a Mule
as a shared novel study during our Reconstruction unit. When we reach a point in the novel that spurs interest in the conflicting or related historical facts we are studying, we will put the novel on hold to address those interest through informational texts and research. Those informational texts, will then be our shared reading for a few days.
In the archives of Google News, I found a wonderful article written by Roy Grimes for the
Victoria Advocate
in 1964 titled,
Forty Acres and a Mule
. He explains the confusion behind the concept that has been misunderstood for many years.
Another article I will use, provided by Buffalo News, is
Broken Promises: The truth behind '40 acres and a mule.'
This editorial offers yet another intriguing opportunity to pull in informational text standards that you might be focusing for your particular lesson.
Today is SOCIAL STUDIES day over at
Collaboration Cuties
, so if this particular piece of historical fiction doesn't address a time period that you cover in your classroom, I'm sure you can find a fabulous option linked up for the party over there! After you find the perfect book, take a look at Google News and see if you can find a few primary sources to go with it!
Thanks for reading!
*****************************************
TODAY IS THE LAST DAY TO REGISTER FOR THE GIVEAWAY!
This is a SIMPLE "2 CLICK" GIVE-AWAY for all my Bloglovin' Followers! $20 to TARGET. I've said it before, and I'll say it again...
If you're a blogger and you blog about this little give-away, there's something extra from STARBUCKS in it for you to help jump start your first day of school! Email me a link to your post and I'll email you a little treat!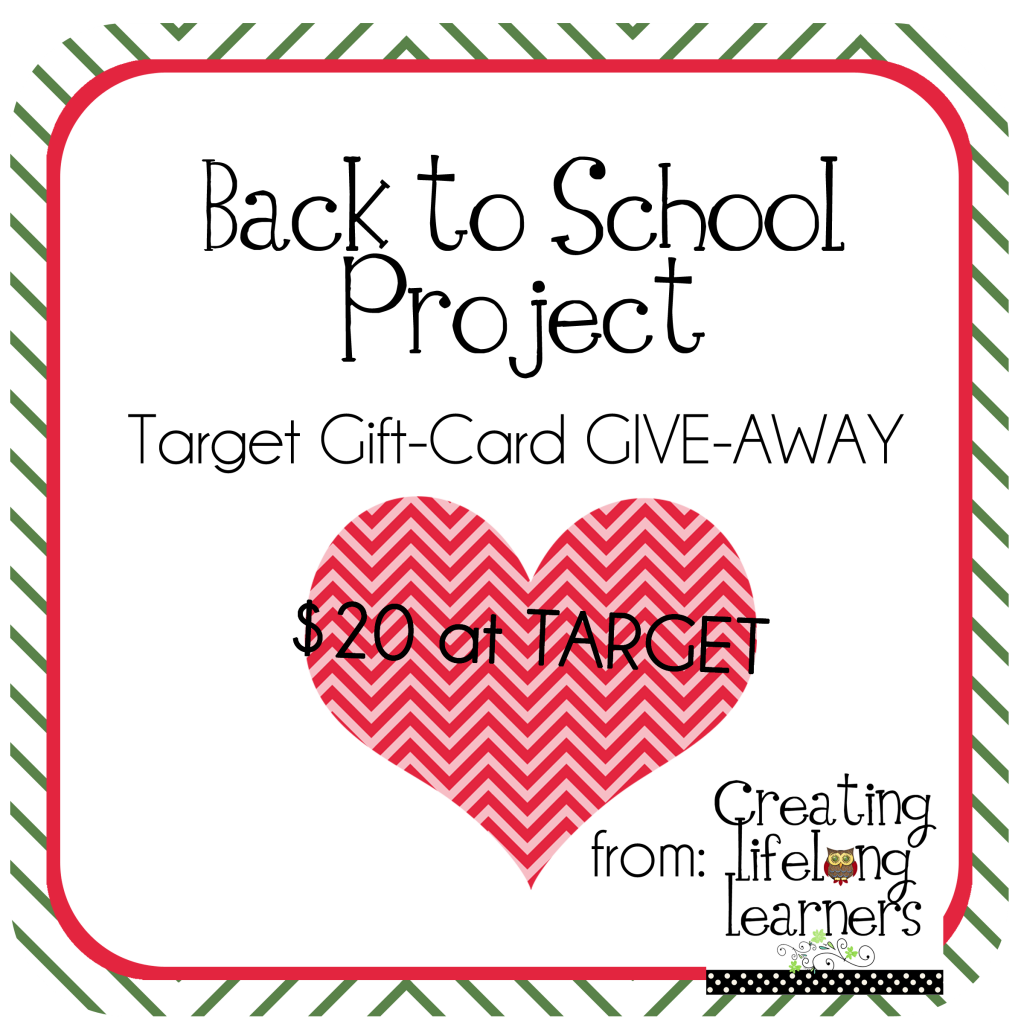 Papers by Collaboration Cuties :)
Good luck and thanks for following!