These are our READING GLASSES! I use one pair to demonstrate recreational reading, and one to demonstrate CRITICAL reading. :). Recreational reading and critical reading truly do require very different methods of attack and do not need to be "viewed" through the same eyes. I like to give my readers a visual to solidify the differences between the strategies used for these types of texts. Can you guess which works best with each type of reading?
I teach fifth grade, and although you might think glasses without a lens are a bit silly, these work beautifully as visual reminders of how I want my students to read.
I model these pink beauties while reading silly poems, or maybe just a fun novel. When introducing the glasses the first time, I explain that these colorful glasses are for fun reading when you can kick back, put your feet up, and relax! Stress-free reading time! It is my goal that my students truly see reading as a pleasure and this is just one more opportunity to point out that pleasure reading is a big deal in my world.
Now these glasses have a very serious job. These glasses are for when you need to read CLOSELY with a pencil in hand. These glasses work well when re-reading several times is necessary to fully absorb the text. This particular cutie-pie is reading a Social Studies comic book. :) I have several pairs of these CRITICAL READING GLASSES at my small group table, and my big kids earn them by showing lots of evidence of CLOSE reading. :) Even big kids, including boys, love this stuff!
I have had so much fun blogging this summer, that I want to do one last give away to help you get started on a project you might need for your classroom. :)
This is a SIMPLE "2 CLICK" GIVE-AWAY for all my Bloglovin' Followers! $20 to TARGET. I've said it before, and I'll say it again...
If you're a blogger and you blog about this little give-away, there's something extra from STARBUCKS in it for you to help jump start your first day of school! Email me a link to your post and I'll email you a little treat!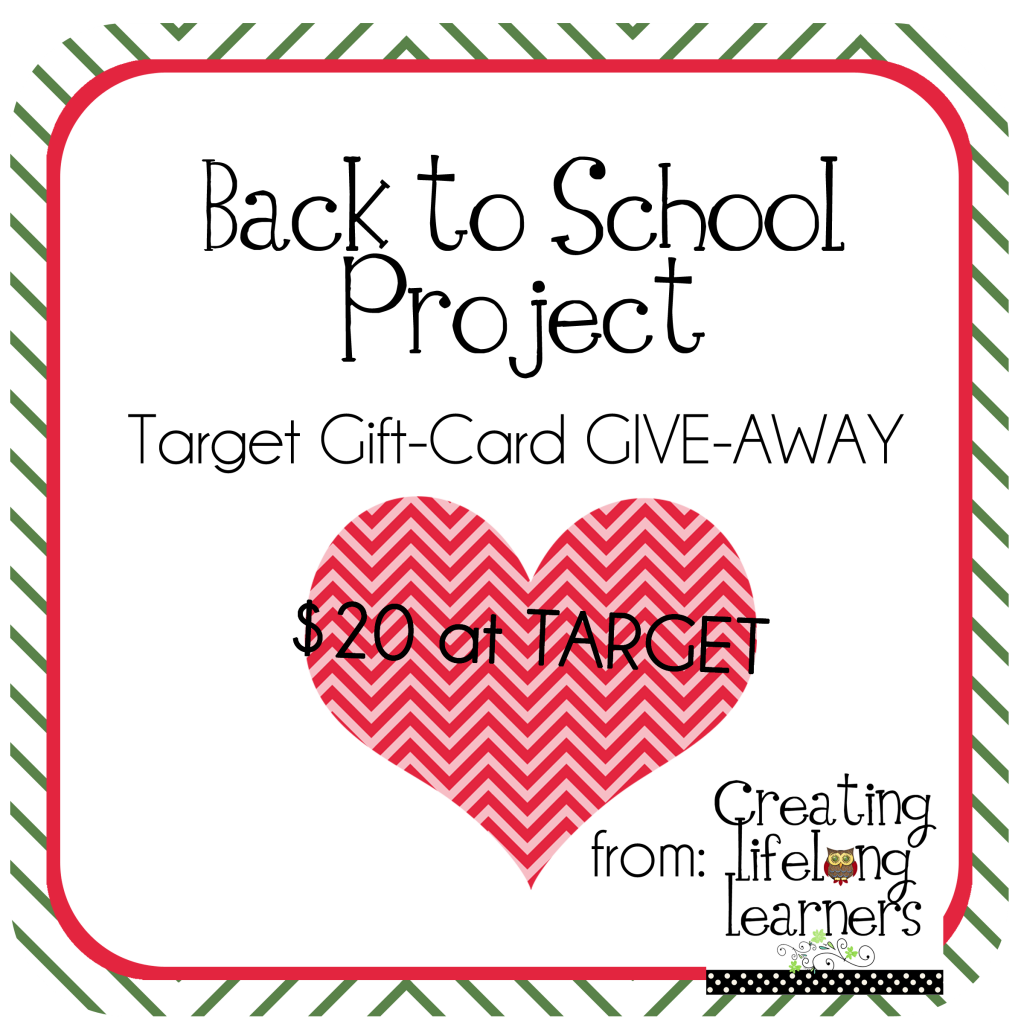 Papers by Collaboration Cuties :)
Good luck and thanks for following!
a Rafflecopter giveaway