History is one long story filled with many characters and details, right? I sure do love to tell a story! :). For this week's
MONDAY MADE-IT
, I've made a SOCIAL STUDIES Story Board.
First let me explain the "WHY" I made it, then, if you're sold on the idea, you can stick around for the "HOW" I made it, part of my post. :)
CONTENT SPECIFIC VOCABULARY
When starting a content area unit, I like to introduce the important names and vocabulary right from the start to avoid any frustration that might come up when reading a text. I am a firm believer that vocabulary is learned and retained best in context when it is relevant to the learner. So here's how I plan to set this up.
I will display all the necessary words, names, dates, etc. on our Story Board at the opening of our unit. My students will receive a copy of incomplete notes that address the framework of our unit, including all terms, dates, names, etc. intentionally left blank. These notes will give them an overview of the time period and will address all the facts and details that our state standards requires my students to know.
I will then dim the lights for effect, and tell them the brief story, as dramatically as I possibly can, in time period costume, (okay, maybe just a hat) of our selected moments in history. As I tell the story, I will make sure to hit all the important vocabulary words, names, etc, that we have intentionally left blank in the student copies. My students will refer to our story board for reference, spelling, reassurance, etc. and complete the empty portions of the notes in their notebooks, thus hitting all the required names and vocabulary for the unit. This BRIEF introduction should give them the BACKGROUND KNOWLEDGE and INTEREST to BEGIN the unit of study with ENTHUSIASM and CONFIDENCE. :)
LITERARY ARTIFACTS for RESEARCH and STUDY
Once we've covered the bare bone facts of the time period, and we've sparked our interest in the topics at hand, we'll begin diving into PRIMARY SOURCES, PICTURE BOOKS, NOVEL STUDIES, etc. to cover our ELA COMMON CORE STANDARDS, and to further deepen our knowledge of the topics that were introduced. As we cover each artifact during our study, we will add it to our story display board for reference. The words, names, pictures, etc. will be displayed and readily available throughout the unit for revisits, inspiration for writing, reference, etc.
At the completion of each unit, I'll move our artifacts to a large timeline display that will wrap around one half of our classroom along the edge of the ceiling. Shhhh...please don't tell the Fire Marshall my plan. Our timeline is still in progress. We'll save that for another Monday MADE-IT post. :)
Thanks for reading and don't forget to click over and visit
Tara
to see what else your blogging friends have made this week.
*******************************************
I believe in our Social Studies Story Board so much, and I have had so much fun blogging this summer, that I want to do one last give away to help you get started on your own story board, or any other project you might need for your classroom. :)
This is a SIMPLE "2 CLICK" GIVE-AWAY for all my Bloglovin Followers! $20 to TARGET. I've said it before, and I'll say it again...
EVERYBODY LOVES TARGET!
If you're a blogger and you blog about this little give-away, there's something extra from Starbucks in it for you to help jump start your first day of school! Email me a link to your post and I'll email you a little treat!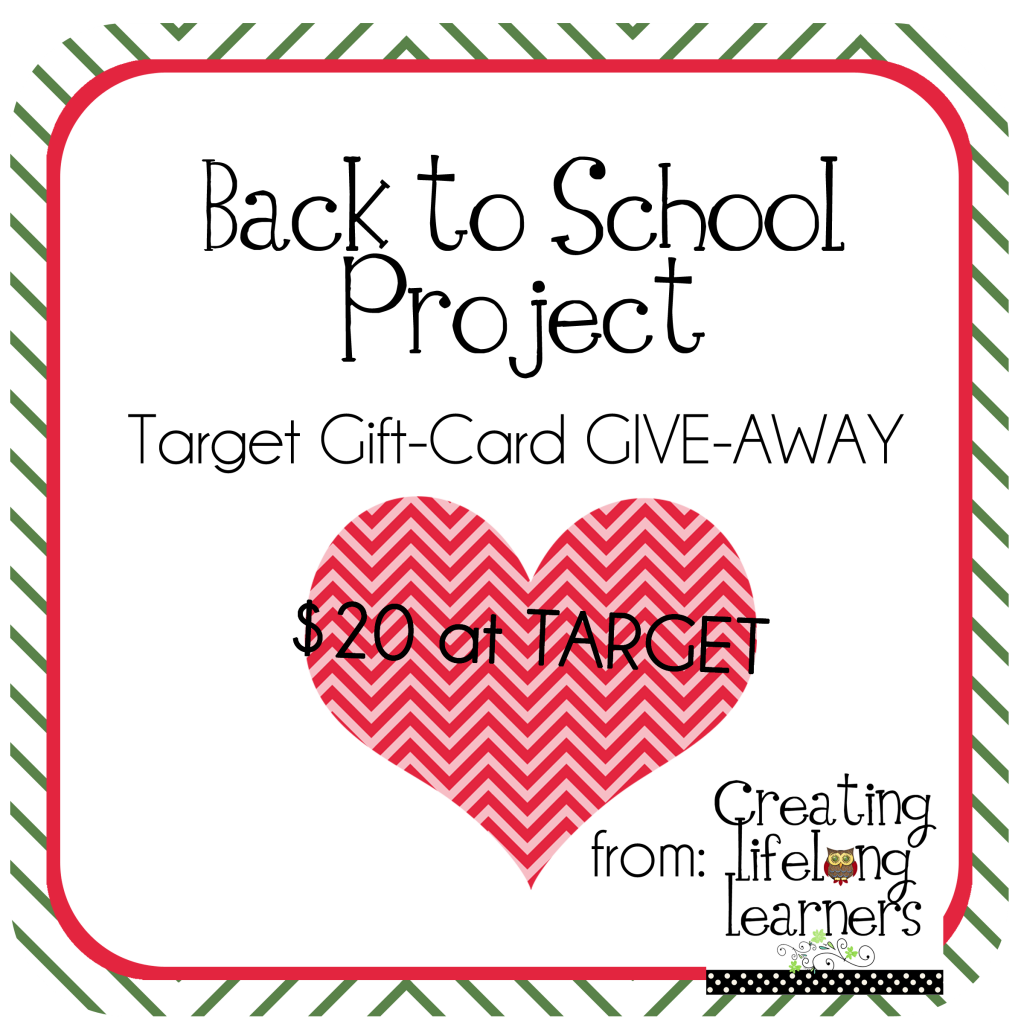 Papers by Collaboration Cuties :)
Good luck and thanks for following!
a Rafflecopter giveaway